Digitization is here. And it's re-defining supply chain. Disruptive technologies like advanced analytics, artificial intelligence and the Internet of Things are converging, bringing together the physical and digital worlds into new digital supply networks. These networks are taking supply chains from siloed and sequential to dynamic and interconnected. But true digital transformation isn't just about the technology.
Industry experts Tim Gaus, Principal at Deloitte, and Trevor Miles, Thought Leader at Kinaxis, explain how digital supply networks, combined with the right organizational change, can move your supply chain to the next level of growth.
In this webinar, they'll expore:
What technological evolutions are supporting the rise of digital supply networks

How digital supply networks fit within a wider business strategy

When to consider building your own digital supply network, and how to get started

How quickly digital supply networks can mitigate trade-offs inherent in typical supply chains

Whose roles need to change, and how, to support digital supply chain transformation
Download on-demand webinar: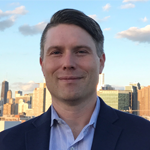 Tim Gaus, Principal, Deloitte Consulting LLP,
Supply Chain and Manufacturing Operations Practice
Tim is a leader in thought around digital disruption in the supply chain and the formation of digital supply networks. He has helped multiple clients across industries create their strategy and move out of dabbling and into execution across a broad spectrum of disruptive technologies.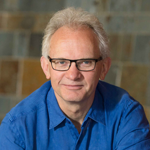 Trevor Miles, Thought Leader, Kinaxis
Trevor serves as an expert source - both internally for Kinaxis, as well as for customers, prospects, industry analysts and journalists. Known throughout the supply chain field, he has published many articles and presented at various industry events. Trevor helps Kinaxis seek new market opportunities within the company's distinctive competence and is instrumental in the company's competitive and market intelligence, guiding the overall market positioning and priorities for RapidResponse. Having lived, worked, and studied in Canada, the United States, Europe and Africa, Trevor brings a global perspective to market needs and customer requirements.